You Can Depend on Kohler Generators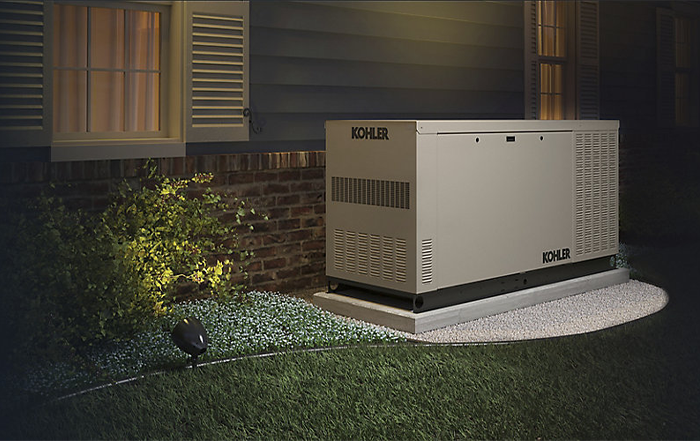 If you're looking for a generator you can trust, we're glad to introduce you to our selection of Kohler generators. At Zaskoda Repair, we are certified to sell, install, service, and repair your Kohler generator. We care about our clients and will make sure you're getting the best product to fit your needs. Which is one of the reasons we're proud to be a Kohler dealer. Kohler products are reliable, efficient, and powerful. Everything you need your generator to be. Take a look at why you can depend on Kohler generators.
Powerful Engines
Kohler's policy is that their engines have to work, or you don't. They understand how everything you do depends on your generator functioning properly at the moment you need it. Their design teams are determined to build a powerful engine you can count on.
A Century of Reliability
Kohler has been building engines since 1920. Their products were tested at the Hoover Dam, World War II, and victory lane. The knowledge they've gained over the years makes them experts. When experts create engines, you know you can trust the final product.
Meticulous Quality Control
Each Kohler engine is quality-tested from beginning to end. Kohler engineers run performance tests for tens of thousands of hours to inspect every detail of the design. Once the design passes inspection, production begins. But no engine leaves the factory until passing another meticulous round of performance tests. What does this mean for you? It means you can rely on your Kohler generator from the minute it's installed.
To learn more about Kohler generators, contact us at Zaskoda Repair, LLC. We are an authorized Kohler dealer and can help you find the right product. If you already have a whole-house generator, our team can service or repair your Kohler engine. Regular inspection and maintenance are required to ensure your generator is functioning at capacity. We're centrally located in Caldwell, Texas, to serve individuals, privately-owned companies, and municipalities from Dallas/Ft. Worth to Houston to Austin. Call us today if your generator needs service or repair.