Zaskoda Repair LLC offers
Highly Skilled Welding Machine & Generator Repair Specialist
Zaskoda Repair is centrally loca

ted in Caldwe

ll, Texas. We work with municipalities, privately owned companies and individuals throughout Texas from the Dallas/Fort Worth area down to Houston and over to Austin. If you need help with your equipment, call Zaskoda Repair today and let's talk.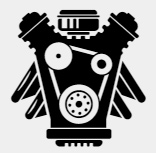 Let our 55+ years of combined experience work for you!
We strive for excellence in every repair we do.
We strive for excellence in everything we do.
Let our combined electronics and mechanical
repair experience work for you!
Zaskoda Repair is a authorized repair center for


Honda, Kohler, Lincoln

,

Miller

,

Hobart

, Champion, DR equipment,

Hypertherm

and

ESAB
Tim went through our portable generator and returned it to us, fully operational, today. And this evening I needed it DESPERATELY! We had a supercell sit over us and begin flooding our living room. Power went out and I needed to run a water pump to push water into a drain and away from our house. That generator ran like a top and Tim went above and beyond by coming out IN THE STORM to bring me fuel for the generator. Words cannot express my gratitude, but I'll try….thank you so much, Tim!! You were a lifesaver today!
Absolute best service around, hands down, no question. Not only are they the best around with welding machine repair and getting you back to work, their customer service is the best I've ever came across. I had a machine go down mid day and rolled right in same day. They had the machine off the truck, trouble shot, fixed up, loaded back on, and I was back to work in a couple of hours. The following day, Tim reached out to me making sure all is well and running smoothly. If you haven't been by their place you need to. All around their service is a 12 out of 10 every time I've done work with them.
Mr. Zaskoda is an excellent and honest person. I've known him professionally and have no doubt on his work and knowledge. Best of luck, Tim, on your new venture. You can always count on myself for anything that you might need.
Tim is awesome. Always answers my questions, always helpful. If you're looking for anything related to your welding machine, needing service, advice or help, please call Tim. Give him a good review and help promote business for this great gentleman.