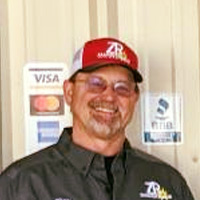 Tim Zaskoda
Tim Zaskoda grew up on a rice farm in the El Campo-Louise Texas area. After graduating from Louise High School, he attended Del Mar Tech and graduated as a Diesel Mechanic. After graduation and a few different mechanic jobs, he began his 35-year career at Halliburton as a Mechanic and was promoted to Maintenance Supervisor.  When he retired in 2016 he held the position of Maintenance Manager overseeing roughly 300 Mechanics, E-Techs, and Supervisors. After his retirement in 2016, Tim opened Zaskoda Repair LLC as a welding machine repair shop, which has grown from just himself to currently include himself and two other Mechanics; as well as Authorized Repair Center for 8 different Welding brands as well as small and stand-alone Generator Install and Service Dealer.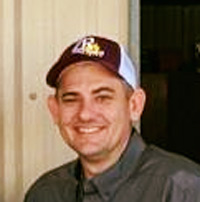 John Walker
John Walker grew up all over the United States following his family while his Dad was in the Navy. His high school years were spent in the Somerville, Texas area. After graduating high school, John attended and graduated from ITT Technical Institute in 2002 with an Associate's Degree in Electronics Engineering. Shortly after graduation, he joined Halliburton where he worked for 12 years starting off as an E-Tech and worked his way up to Maintenance Supervisor. After his career at Halliburton, John joined Plygem as a Maintenance Manager and ATS as a Site Manager. In December of 2019, John decided to slow down a bit and be closer to his family and began his career at Zaskoda Repair as an E-Tech & Mechanic. Since joining Zaskoda Repair he has earned several certifications. When it comes to electronics, John has the knowledge and experience.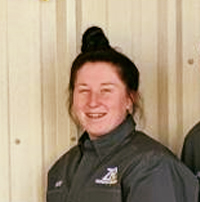 Haley Hearne
Haley Hearne grew up in Bryan-College Station. She graduated with Honors from A&M Consolidated High School. While in high school Haley participated in Ag Mechanics and was always found on a softball field. Haley grew up around mechanics, from tinkering in the garage with her Dad to rebuilding motors with her Grandfather. She was always messing around with some type of mechanic work. Prior to joining the Zaskoda Repair Team in May of 2019; she worked as a Service Technician at National Tire and Battery in College Station. Since joining Zaskoda Repair, she has earned her certification with Kohler Engines and has become very proficient in Miller and Lincoln engine-driven welding machine repair; her specialty has become the SA200 which includes service and upgrades as well as rebuilds.
Zaskoda Repair is an authorized repair center for
Lincoln, Miller, Hobart, SanRex, Kohler, Forney, Fronius, Generac, Reliance Power Parts, Hypertherm and ESAB.
At Zaskoda Repair, our knowledgeable and certified team is ready to help you with all of your minor and major repair services ranging from oil changes and part replacement to complete engine overhauls. We have extensive experience with a variety of machines including the Lincoln SA200 which is one of the more popular machines you'll find in our shop.
Whether it's a Plasma cutter or a gas, diesel, or electric engine; we can take care of it! We also offer parts replacements and ordering. For more information, please contact us at 979-224-0510.