The Benefits of a Home Generator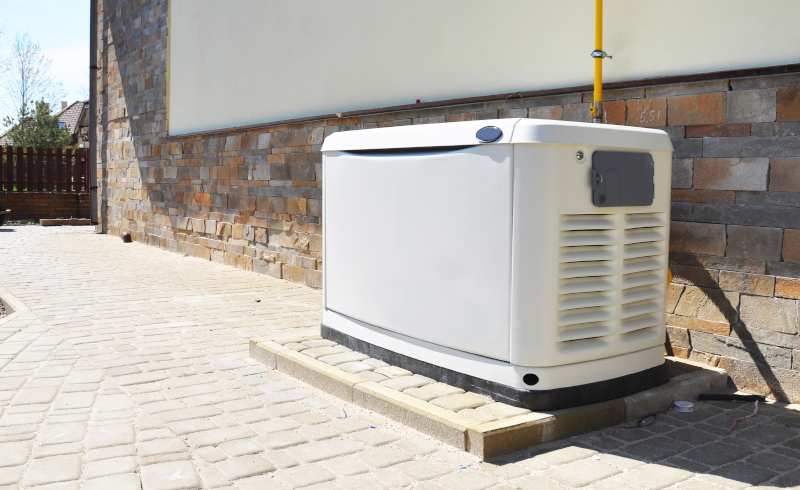 If you lived in the state of Texas during February of 2021, you cannot forget the rolling blackouts so many experienced. Many were thankful for their wood-burning fireplaces, warming up on the hearth or heating at least one room in the house. Others relied on their gas stoves to cook meals. Neighbors buried food from the freezer in the snow to preserve what they could. During the few hours when power was awarded to your neighborhood, there was a mad dash to charge electronics, watch the local news reports, and take a hot shower.
While the state is making preparations to avoid another drastic situation like that, we know that the weather is unpredictable. A fluke snowstorm may never blow through our state again, but we are familiar with hurricanes, tropical storms, and power outages. Having a generator for your home protects you from all of the inconveniences and fears associated with the loss of electricity. It's one of those things you don't realize how much you rely on until it's gone. But what if you thought ahead, set up a generator, and avoided the uncertainties and discomfort that comes when the power goes out next time?
What are the Benefits of Generator at Home?
A generator is a reliable energy source that prevents extended power outages from affecting your quality of life. A backup generator:
Provides fast, efficient, and automatic power to your entire home
Gives you peace of mind that your family and your home is safe during emergencies
Allows you to continue using appliances, electronics, and heating and cooling systems without interruptions
Provides comfort and safety during storms and blackouts
Protects your house from dangerous voltage fluctuations and surges when the power returns
Deters burglars from breaking into your home under the assumption that no one is home during a power outage
Provides significant value to your home
Reduces the cost of your home insurance
What are My Options for Home Generators?
The greatest protection comes from a stationary backup generator. These generators are permanently installed to power the entire home. Portable generators are less expensive but will only provide enough power to support one room in your house or provide emergency backup to specific appliances.
If you have questions about the right generator for your home, contact Zaskoda Repair today. We are a dealer for Kohler and Generac Generators and can offer you the sale and installation of a generator for your home so that when the next storm comes your way, you don't have to worry.