How to Maintain Your Home Generator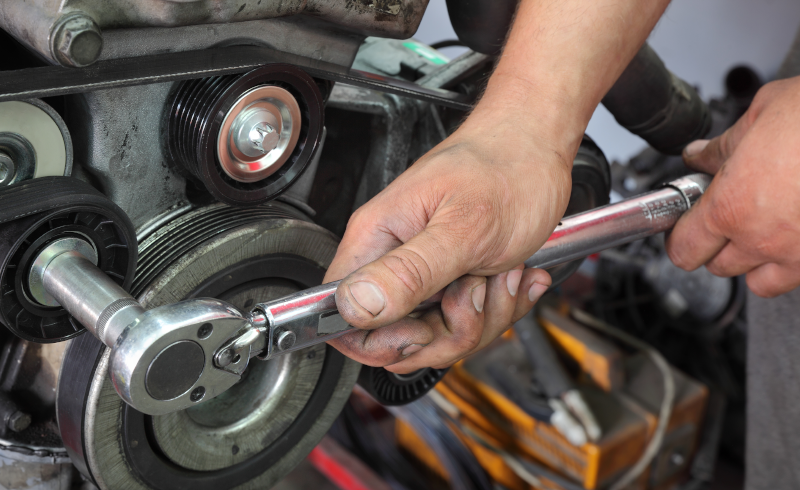 The average service vehicle has a life expectancy of 5,000 hours. However, your home generator can last from 10,000 to 30,000 hours if it is well maintained. Depending on the number of times you rely on your generator throughout the year, and the duration of a power outage, your standby generator could last 20 to 30 years. We know that when the time comes, you rely heavily on your generator. This is why you'll want to do your part to ensure it is dependable for a long time. You can extend the life of your generator and ensure it will run properly by implementing a preventative maintenance program on your home generator. This includes a general inspection, a scheduled inspection, and service of critical systems. We've broken down a maintenance checklist that you can easily manage. However, before and after heavy use of your home generator, it's a good idea to contact a professional to inspect and service your generator.
Weekly
Run the generator on a no-load, automatic transfer switch exercise cycle
Verify that the unit runs without any alarms or warnings
Check your fuel levels
Make sure the generator is on "Auto" mode and will start up automatically if necessary
Ensure the circuit breaker is closed
Confirm there are no fluid leaks
Monthly
Check the engine coolant level
Check the engine oil level
Check the battery charger
Bi-Annual
Schedule maintenance with a certified technician who will do with the following:
Inspect the enclosure
Check the battery electrolyte level and specific gravity
Inspect the drive belts
Inspect the coolant heater
Check coolant lines and connections
Discover any oil leaks and check lubrication system hoses and connectors
Look for fuel leaks and check fuel system hoses and connectors
Inspect the exhaust system, muffler, and exhaust pipe
Clean air filter units
Inspect air induction piping and connections
Inspect the DC electrical system, control panel, and accessories
Inspect the AC wiring and accessories
Annual Maintenance
Schedule maintenance with a certified technician who will do with the following:
Change the oil and filter
Change the fuel filter
Change the air filter
Clean the crankcase breather
Change the spark plugs
Check the coolant concentration
Flush the cooling system
Perform load bank testing
Fuel testing and reconditioning (for diesel-fueled units only)
Remove water from the fuel tank (for diesel-fueled units only)
Make your investment in a home generator worth it, by taking good care of your generator throughout the year. Then, when it comes time to use it, you know it will be a safe and effective way to power your home. To schedule a service call with one of our skilled technicians, call Zaskoda Repair today. Don't hesitate to reach out if you have questions about which generator is right for your home or need help locating and installing a reliable home generator.