Get to Know Zaskoda Repair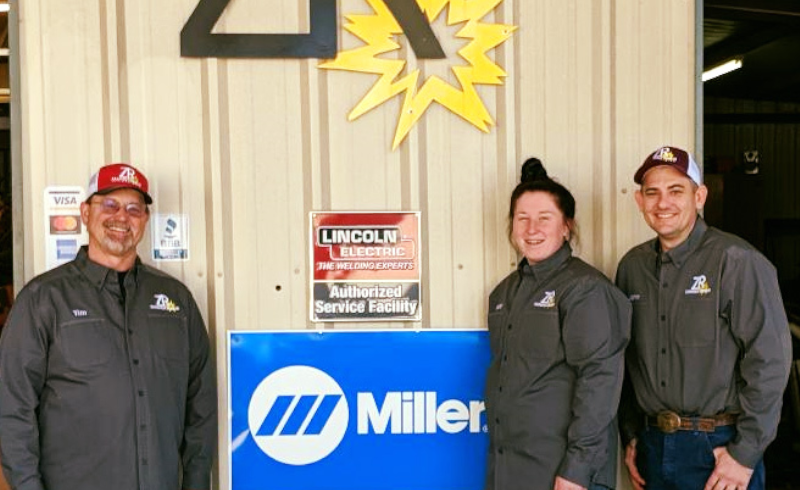 At Zaskoda Repair, our skilled technicians specialize in welder and generator service and repair. We service equipment for municipalities, privately-owned companies, and individuals all over the state of Texas. Our team's experience with agricultural machinery and mechanical repair is put to use to make your equipment run more efficiently, and ultimately make your job easier.
Meet Our Team
Zaskoda Repair is led by Tim Zaskoda, who started the company in 2016 after retiring from Halliburton. He concluded his 35-year employment at Halliburton as the Maintenance Manager, overseeing 300 mechanics, E-Techs, and supervisors.
The company's certified E-tech and mechanic, John Walker, joined the team in 2019. He began his career at Halliburton as an E-Tech and worked his way up to Maintenance Supervisor. After 12 years, he moved on to work as the Maintenance Manager and Plygem and ATS as a Site Manager.
Growing up around mechanics, Haley Hearne has developed her passion into a skill. She joined the team in 2019 and has since earned a certification with Kohler Engines. Her specialty includes service, upgrades, and rebuilds to the SA200 engine, and she has great experience working with various engine-driven welding machine repairs.
Overall, our team has 55 years of combined experience in gas and diesel engines and small engine repair. You can trust us to demand excellence from our work which will produce excellence in your machine.
We Can Take Care of It
Whether it's a plasma cutter, gas, diesel, or electric engine, we can take care of it! We are centrally located in Caldwell, Texas, so that we can easily take care of your needs whether you're in Dallas/Ft Worth, Houston, Austin, or somewhere in between.
Parts Distributor, Maintenance Service, & Repair
Zaskoda Repair offers parts replacements and ordering for your convenience. We are an authorized repair center for brands such as Honda, Kohler, Lincoln, Miller, Hobart, Champion, DR Equipment, Hypertherm, Northern Radiator, and ESAB. We carry and source a variety of parts to service your oil field, construction, or agricultural equipment. Don't hesitate to call Zaskoda Repair if any of your equipment needs to be serviced or repaired.
Welding Machines
At Zaskoda Repair, we offer a one-stop-shop for any repair needs for your welder and engine. We are authorized to service Miller, Hobart, SanRex, Lincoln Electric, ESAB, Hypertherm, Forney, and Fronius welding machines. We also have many used and refurbished welding machines around our shop, and we work closely with Profax if you're on the hunt for a new machine.
Generators
Need help with your generator? We offer service and repair to any brand of generators as well as sales and installation for Kohler and Generac Generators.
If you have questions or concerns about your welding machines, generators, or engines on your oil field, construction, or agriculture equipment, contact Zaskoda Repair today.