Brand Spotlight: Generac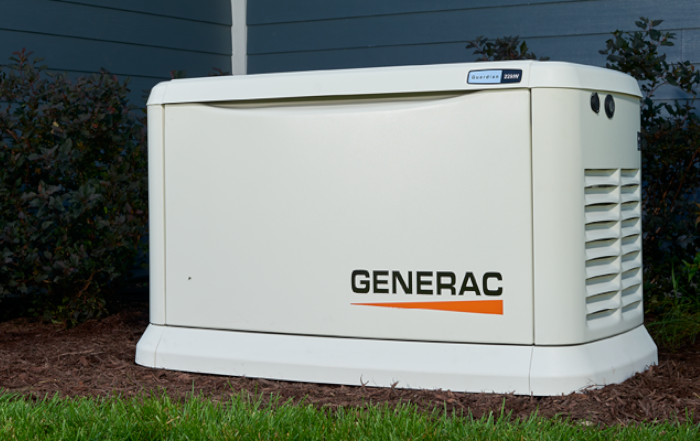 For more than 60 years, Generac has provided affordable, high-quality generators. Not only were they the first company to create reliable home generators, but they also hold the title of leading brand for home standby generators. At Zaskoda Repair, we are proud to sell, install, and service Generac generators. By the end of this article, you'll see why Generac is the #1 manufacturer for home generators and why you can trust their products as much as we do.
Why Generac Stands Out About the Rest
Sustainable Energy: With Generac products, you can shrink your ecological footprint every time you use backup energy. We are committed to reducing the amount of materials we use and emissions produced during manufacturing. Our partnerships, products, and processes are environmentally responsible.
Built in the USA: All Generac generators are proudly engineered and assembled in America.
Mobile Link: Monitor your generator through the convenience of your smartphone. Stay up-to-date on maintenance needs with timely alerts, check on the operating status of your generator, and review the generator's run performance and maintenance history.
5-year Limited Warranty: Generac stands behind their generators, therefore, they provide a limited warranty for 5 years for every automatic backup generator.
Quiet Self-Test: The self-test allows your generator to run at a lower RPM for a few minutes and verify it is working correctly and efficiently. The Generac self-test is quieter than any other home standby generator and uses less fuel.
Powerful Engines: Generac's pressure-lubricated engines are built to handle the rigors of generator use. Every powerful engine requires less maintenance than competing engines while still remaining reliable.
Multiple Options: Find the backup generator that meets your needs. Generac offers quality generators that provide power to essential circuits, managed whole-house circuits, and complete whole-house circuits.
How to Maintain a Generac Generator
Generac home generators require regular maintenance to ensure they will work correctly before you need them. Our skilled team can service your generator and repair it if necessary. Check out our recommended maintenance schedule for home generators so that you're prepared during a power outage. In most cases, you can complete simple maintenance routines. But twice a year, schedule Zaskoda Repair to perform a maintenance check on your Generac home generator.