5 Reasons to Purchase Miller Welding Products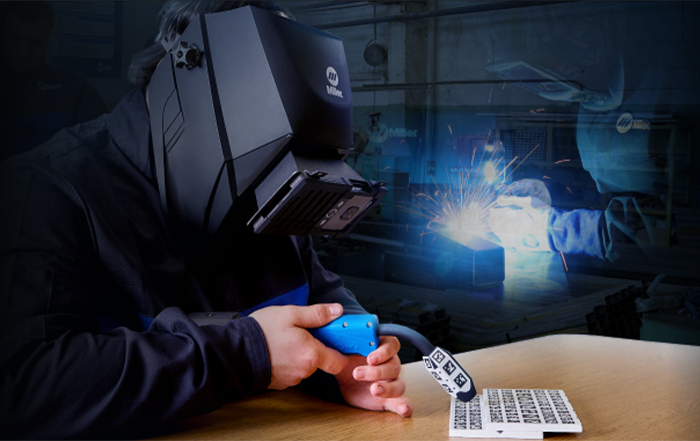 At Zaskoda Repair, we are authorized to repair Miller welding machines. Our team can repair both welder parts and engines for brands we stand behind. Miller is one of those brands. If you're looking to add a welding machine to your equipment or update your current machine, Miller might be the right brand for you! Here are the top five reasons we support Miller products.
1. Ease of Use
Miller products are designed with welders in mind. Over the years, they have listened to the needs of welders and created products to uniquely and efficiently meet those needs. Your projects can be completed faster, with more precision, because of how user-friendly Miller welding equipment is. Their Auto-Set control feature allows you to automatically set your welder to the proper parameters. ClearLight Lens Technology in Miller helmets complements the colors emitted from the welding arc so that you can see more detail as you weld. Miller puts Multi-Voltage Plugs (MVP) and adapters in all their MIG welding machines so that you can weld in more places without additional tools. The Pro-Set feature for TIG welding gives you preset controls to increase your speed, convenience, and confidence. Miller welding equipment offers many unique features that both novice and advanced welders appreciate and rely on.
2. Auto-Line Technology
Miller Auto-Line Technology allows you to work anywhere with high-quality arcs in virtually any AC power, including single- and three-phase. This state-of-the-art technology gives you the ability to maintain stable arcs in "dirty" power. You can start work faster by simply plugging in and welding, no more waiting for an electrician to connect your machine to AC power. With Auto-Line Technology, increase production by running several machines on one circuit.
3. Productivity
Increase your productivity and profitability by utilizing Auto-Speed Technology that's exclusive to Miller. Our Auto-Speed technology automatically adjusts the engine speed, so your engine doesn't work harder than it needs to. Plus, you'll save time and money on refueling and create a more enjoyable job site. Lower operating costs, reduce emissions, and minimize noise levels with Excel Power products. Get full control of your welder with Miller's hassle-free Wireless Interface Control. Miller products are built by welders, for welders, so you can increase your productivity and reduce operating costs.
4. ArchReach Systems
ArchReach Technology provides safety, productivity, and profitability. Miller products with ArchReach reduce costs and improve production by allowing operators to make parameter adjustments at the weld joint. Save hundreds of productive work hours and thousands of dollars in profits by investing in Miller welding solutions that include ArchReach Technology.
5. Optimization and Performance
Automatically adjust the amount of current required to clear a short with Dynamic DIG and develop a smoother, more consistent arc. Produce higher-quality welds, control costs, and complete more projects with Insight Welding Intelligence. For more advanced welding processes, Miller provides multiple welding machines and accessories to meet your needs.
Miller products and systems go above-and-beyond traditional welding machines and accessories so that you can produce the highest-quality weld at lower operational costs and noise levels. Take your welding to the next level by investing in Miller products. To learn more about what technology is right for you, or to schedule maintenance on your Miller welding machine, call Zaskoda Repair today.